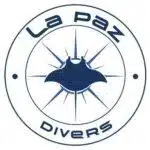 La Paz Divers is a scuba diving center and dive tour operator based in La Paz, Baja California Sur, Mexico. It is owned and managed by marine biologist, Jay Gittens.
We provide La Paz diving adventures and snorkel tours with a focus on Isla Espiritu Santo and Isla Partida in the Espiritu Santo National Park and neighbouring islands such as Isla Cerralvo and its islets.
In addition, we offer PADI dive courses in La Paz as follows –
PADI Discover Scuba Diving
PADI Open Water Diver / Junior Open Water Diver
PADI Advanced Open Water Diver
PADI Rescue Diver
Emergency First Response (EFR)
PADI Nitrox Diver (speciality certification)
PADI Divemaster (first professional level)
The instructors and divemasters at La Paz Divers are certified PADI professionals with a high level of education and professional training in various fields including marine biology and aquatic safety. Our boat captains are local, highly-experienced and licensed operators with the necessary permits and expertise for working in marine parks and around threatened species. Where possible, we contribute to the conservation of the species and habitats that we visit through awareness, education and collaborative research.
La Paz Divers adopts strict ecotourism and conservation principles to minimize the negative impact on our environment resulting from our activities.
Meet The Team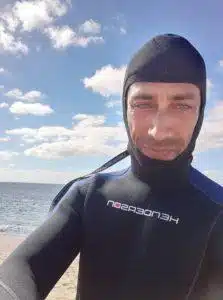 Jay (Jason) David Gittens is the founder of both La Paz Divers and La Paz Dive Club. He is a PADI Open Water Scuba Instructor and Master of Marine Biology originating from London, UK.
After graduating in 2010, Jay moved permanently to Baja, Mexico, settling in La Paz full-time since the year 2013.
Aside from diving and teaching dive courses, he is passionate about using underwater photography and social media to help raise awareness about threatened species and the beauty and fragility of our ocean ecosystems.
Jay's typical day may include leading a guided dive or snorkel tour, teaching scuba, manning the shop, business admin, and time with family.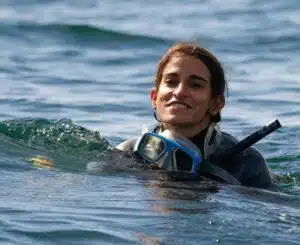 Maru (María Laura) Marcías is a biologist and science communicator from Buenos Aires, Argentina. She is a PADI Divemaster and staff member of La Paz Divers and Whale Shark Diaries.
Passionate about whales, Maru met the gray whales during a trip to Mexico, fell in love and moved to La Paz to take her master's degree in marine sciences. Her research focuses on the relationship between ecotourism and conservation with charismatic species such as whales and whale sharks. Her main goal is to contribute to the conservation of the oceans through research, science communication, and environmental education.
Maru uses her knowledge to increase environmental awareness and enrich people's experience in the water.
Guri Sejzer was born in Israel and moved with his family to Argentina at the age of 10 where he grew up. Among his many varied interests (drawing, electromechanics, martial arts, open water swimming, SCUBA diving, …) Guri decided to develop his passion for lifesaving and public safety, professionally.
Since 2004, Guri has been providing professional services as a lifeguard in the ocean, rivers and lakes and on occasions at pools as well, internationally. He is not only a career open water lifeguard, but also a public safety diver, a non-deco commercial diver, a dive master, a swiftwater rescue technician and a CPR/AED/O2/First-Aid instructor, among other credentials he holds. Guri moved to La Paz, Mexico in 2011 which has been his home base ever since.
Being the founder of GLC Aquatic Safety Dept. (ASD), Guri provides services at public beaches, private resorts, clubs, camps, yachts, marine expedition vessels, private events, sport events and special operations, ASD also provides film set water safety.
Guri teaches all of our EFR® courses (CPR & AED; Primary Care; Secondary Care; Care for Children, Airborne Pathogen Awareness) here at La Paz Divers.
Visit our shop
Business hours:
Monday to Saturday 09:00 – 17:00)
Sunday diving only. No retail.
La Paz Divers
Mariano Abasolo #2635 – entre Antonio Navarro y Manuel Encinas
Barrio Manglito
La Paz
23060