Join La Paz Divers on a trip to the Espiritu Santo Archipelago – the jewel in the crown of La Paz, Mexico to swim with sea lions and snorkel on rocky coral reefs abundant with marine life.
Book Now
We will first head to Bahia San Gabriel on Isla Espiritu Santo to visit the magnificent frigate bird sanctuary where up to 1000 breeding pairs plus their chicks can be observed. After this, we will cross to the other side of the bay to snorkel over a shallow rocky reef in search of huge schools of spot-tailed grunts and other reef dwellers.
From here we will take you in search of sea turtles. The most common species' observed are the green sea turtle and the olive ridley. We observe from the boat drifting so as not to disturb the turtles and other marine life.
One of our favourite snorkelling spots is along the caves and crevices of Isla Ballena within the Espiritu Santo National Park. You will do a one-way boat and guide-supported swim to explore this interesting coastline.
After this we'll take you to Los Islotes, home to 853 (last census, CONANP, 2022) California sea lions where you can swim with playful juveniles at times that they choose to interact. All the time you will be under the direct supervision of your marine biologist guide.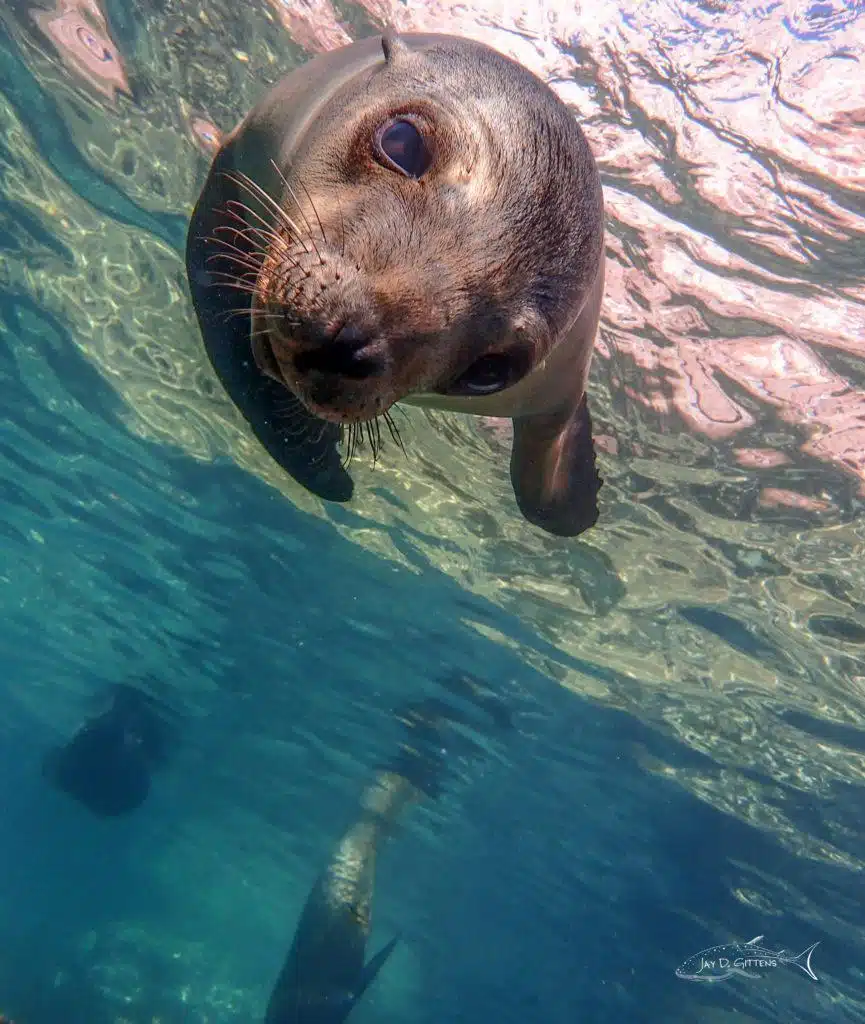 After your adventure with the sea lions, it's time for  lunch on a paradise beach where you can snorkel along the rocky coral walls and find some interesting vertebrate and invertebrate life.
Once we are done with lunch we will go exploring further depending on the interests of the group.
Price $145 USD per person snorkeling.
Two tank scuba diving is $175 USD per person. Equipment rental is an additional $35 USD per diver if required.