PADI Divemaster Course in La Paz, Mexico
Book Now
Tired of your mundane work life? Thinking about a possible career change? Or perhaps you just want the experience of taking recreational scuba diving to a professional level?
Why not consider becoming a PADI Divemaster in La Paz, Mexico? It is guaranteed to be a life-changing experience that will open doors to a whole new world! And you can start immediately with PADI e-learning.

The PADI Divemaster rating is the first professional certification level in the PADI system of recreational dive training.
PADI Divemasters are not just dive-leaders and guides. They are role models to which other divers look to for advice and guidance during diving and dive training.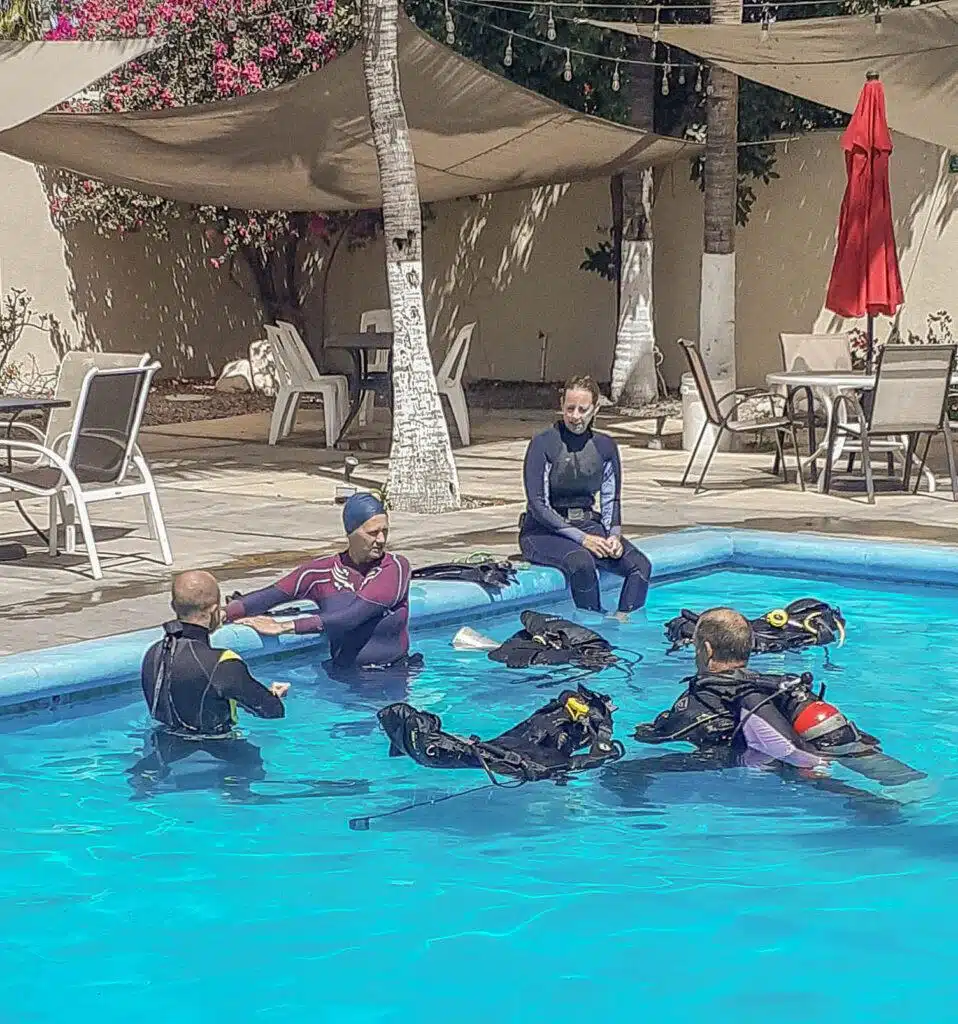 Prerequisites include PADI Rescue Diver or equivalent certification, emergency first response (EFR) training completed within the last 2 years, a minimum of 40 logged dives prior to beginning the course and a PADI medical form signed by a doctor.
At La Paz divers, we run this important professional level course much like an internship, exposing you to as many diving activities as possible including dive trips, training courses and local dive club events.
Price is $1,695 USD per candidate.
Duration depends on the time of year and the availability and commitment to training of the divemaster candidate.
Need to take an Emergency First Response (EFR) course?
If you require a renewed EFR course, we can apply that during your divemaster training for a cost of $135 USD per student.